Factory FMF/KTM rider Kailub Russell made history this past weekend by claiming the 2015 Kenda AMA National Enduro Championship, just one week after securing the AMSOIL Grand National Cross Country (GNCC) National Championship. Russell is the first racer in the history of off-road racing to clinch both the GNCC and National Enduro Championships in the same season. Prior to heading to Slovakia for the 2016 ISDE, Russell also clinched the inaugural Kenda Full Gas Sprint Enduro Series with a win at its 3rd round in Georgia.
Both championships come after the official announcement that Russell had, in fact, torn his ACL during the International Six Days Enduro (ISDE) in Slovakia just two weeks ago. Pushing through his injury, Russell was able to finish on the podium this past weekend at round nine of the National Enduro Championship with a third place overall.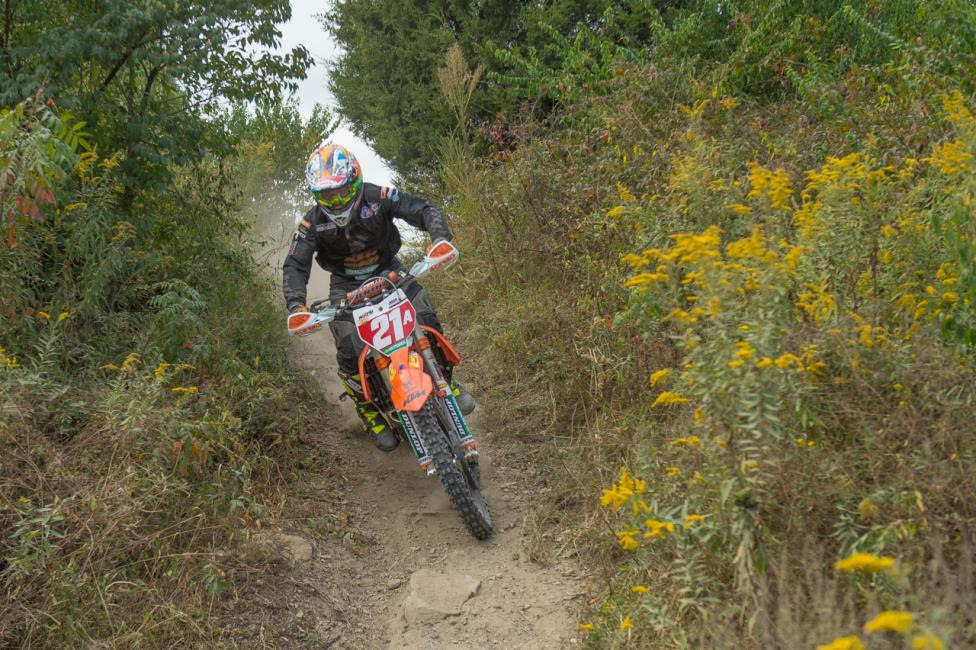 Kailub Russell earned the 2015 GNCC and National Enduro Championships
just one week apart from each other. 
Photo: Shan Moore
"A few weeks ago when I hurt my knee, I wasn't sure what I would be able to do with the two championships I had on the line," said Russell. "I am so thankful I was able to ride through this injury and win these championships. I had a great season and I am very grateful to my team for their support."
In addition to becoming the first rider to ever claim the GNCC and National Enduro championships in the same season, the National Enduro championship is also historically significant as he and his father, Jeff Russell, became the first ever father and son duo to claim AMA National Enduro championships.
For more information on the GNCC series, visit the official website at www.gnccracing.com or call (304) 284-0084. Also follow us on Facebook, Twitter and Instagram for exclusive content and to catch the latest news.